This section lists all characters that appear or are mentioned within Costume Quest.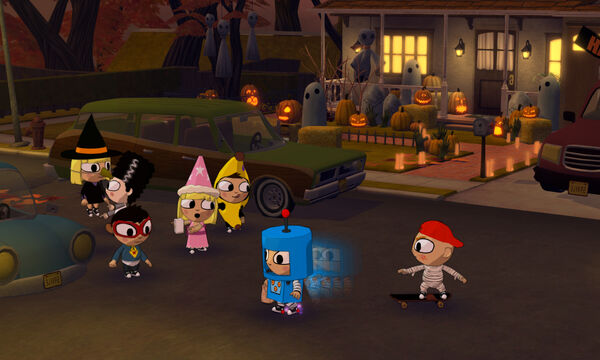 Luke
Seamus
Alan
Malena
Gabe
Zack
Brad
Alyssa "the skeleton"
Ruby "Pirate"
Sadie "Rooster"
Claire "the Princess"
Scott "Pirate"
Wendell "the skeleton"
Evan "Abe Lincoln"
Brandon "the hobo"
Julian "the little devil"
Emily "the witch"
Kelsey "the princess"
Dorian
Grubbin
Crestwailer
Trowbog
Items are added periodically, this page has yet to be completed. Additionally none the following registry does not redirect to internal links.
Ad blocker interference detected!
Wikia is a free-to-use site that makes money from advertising. We have a modified experience for viewers using ad blockers

Wikia is not accessible if you've made further modifications. Remove the custom ad blocker rule(s) and the page will load as expected.